Your child can comfortably sit at the dining table and enjoy mealtimes with the rest of family
Features
Comfort & Design
Classic, iconic design will never go out of style
Unique adjustability of seat and footplate to ensure both back and feet support for any age
Stable footrest that supports your child and provides comfort
Solid construction and European beech wood can hold up to an 110 kg adult
Array of color choices match any décor
Safety
Arrives with guide for positioning of seat and footplate related to age of child
Optional extended gliders provide increased backward stability
Easy to clean spills with dampened cloth
Extended 7-year warranty available on wooden components
Optional baby set and five-point safety harness
Water-based, non-toxic paint
No harmful substances/free from bisphenol and phthalates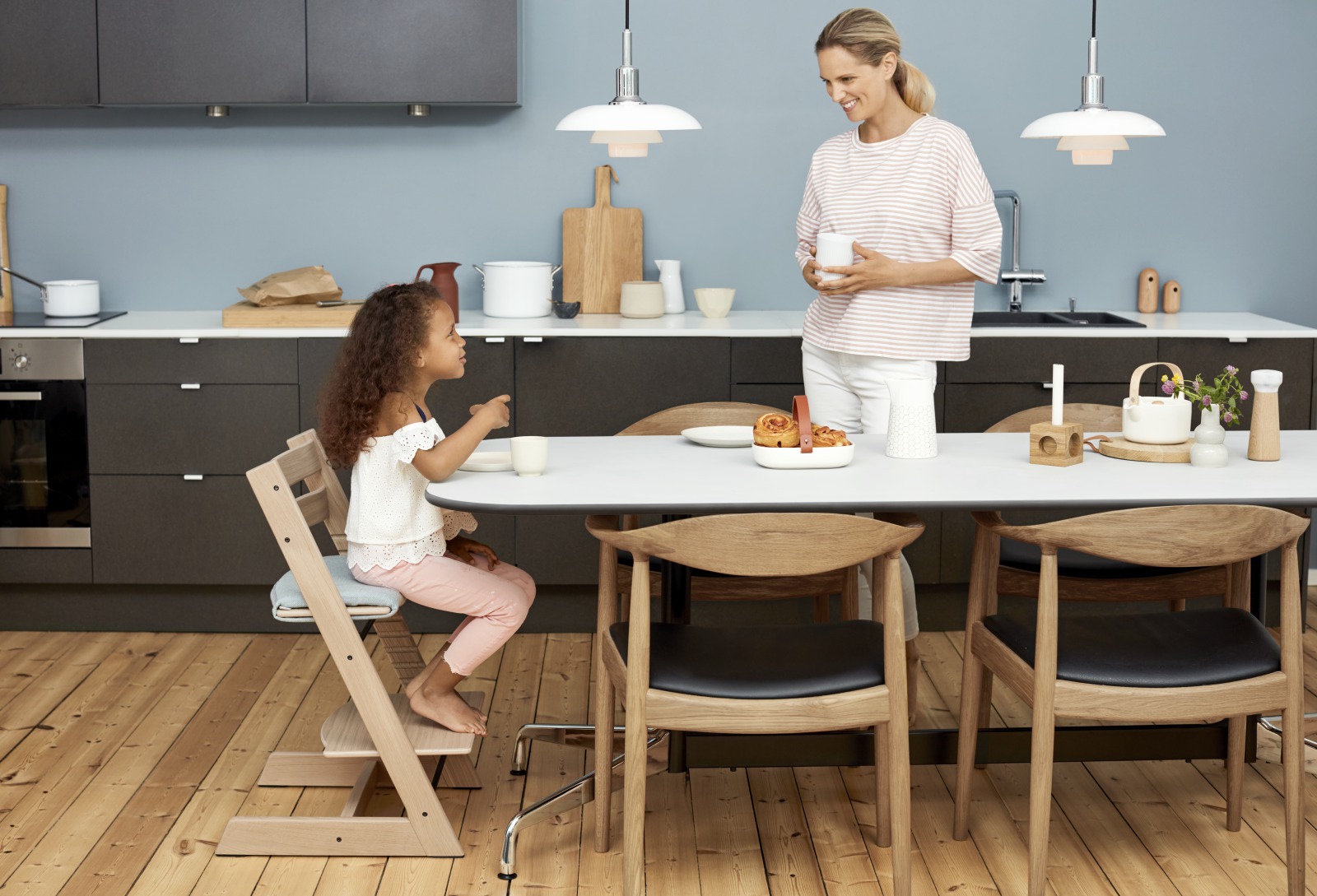 When used as a chair for adults (or teenagers) Stokke recommend to:
Remove the seat plate and use the foot plate as seat plate, on groove 4.
Remove the lower metal bar.
Add adult cushion for comfort and style.
This is the way Peter Opsvik has intended the chair to be used for adults, since he invented Tripp Trapp in 1972.
Colours Available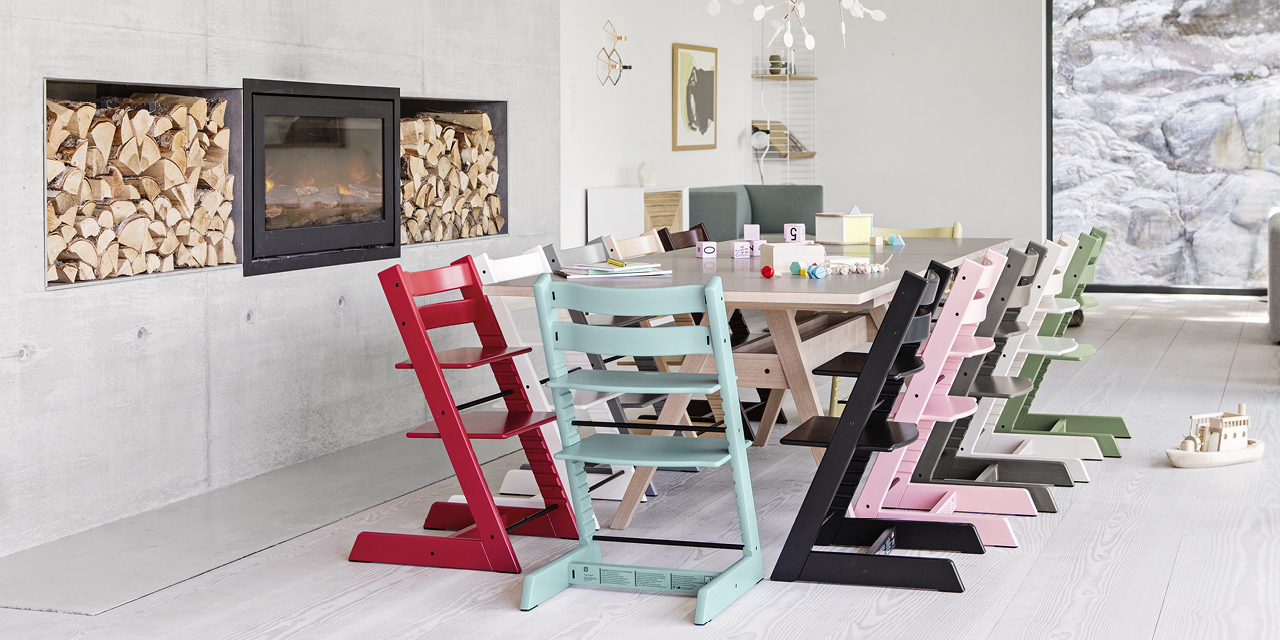 Product info
Materials: Beech wood
Product dimensions (length x height x width) in cm/in: 49 x 79 x 46 / 19,3″ x 31,1″ x 18,1″
Product weight in kg/lbs: 7 / 15,4
Suitable for age in months: >36
Suitable for weight in kg/lbs: 110 / 242,5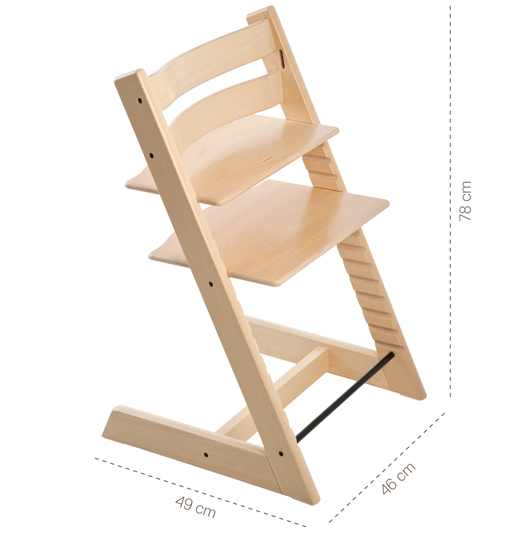 User Guide Video
Maintenance
Wipe with a clean damp cloth and remove excess water with a dry cloth. Moisture will crack stain.
The use of any detergent or micro fibre cloth is not recommended.
Colours may change if the wood is exposed to the sun.